Don't tell the IRS but I've had six jobs since living in sunny Los Angeles. Yes, that's right. Six jobs! These six jobs  barely help me live a sustainable lifestyle, but then again I have  an extraordinary  weed habit so I may have  mismanaged my money somewhere a long the way.
This is not about me. This is about the jobs in L.A. that are readily available if you decide to move out here with a one way ticket,  two suitcases,  $143,  prayer and the hope that you'll meet Childish Gambino. I mean, with the hopes you don't fail and embarrass your friends and family.. You'll be annoyed you might have to eat tacos every day but you'll be able to have a little pocket change at least enough for you to head to the beach, bring a taco.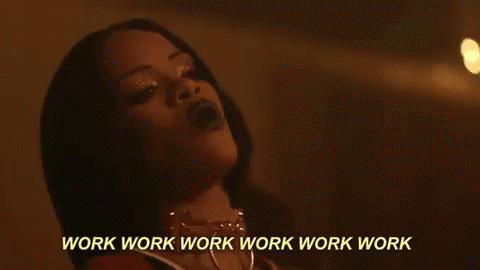 Photographer Assistant– (Or something like that)  This random Photo-booth business owned by two tiny Mexican dudes had me  travel by bus, train and on foot to parts of Cali as far as Chatsworth, Downey,  and Palo Verdes. I  set up camera equipment and snapped pictures at weddings and Quinceanera's. It was my first job in L.A. it didn't pay but $60 a gig, I got fired after the second week for not having a car to travel to all those different parts of town. Couldn't carry all that equipment on the Metro apparently.  I was able to make due for a couple weeks and I've seen more parts of Los Angeles then some people who have lived here their entire lives.
Hostess– At an "upscale" Steakhouse. Found this job off Craigslist; the lazy guide for the jobless. As soon as I was hired the manager told me we eat free. I was willing and more able than ever to make this job work. I showed up on time, I passed my probation period. I thought everything was gravy like the delicious gravy they made that went with those soft ass mashed potatoes. I was fired from the steakhouse after I told the manager to "calm down." I sat a couple at a table he specifically told me not to.  He was being a tad bit dramatic about it.  The couple was having their  anniversary I wanted them to sit at nice table, plus they tipped me.  Anyway, he didn't like that. So the very next day, through good old fashioned text message I Christina, hasn't had gravy since.
"I was two for two. My confidence was super low and I needed money quick."
Scammer– You know those  calls you get in the middle of the day from somewhere in middle America telling you they can "relieve" your student loans.  I  was the paper pusher. The job was everything I'm against: cubical's, lame holiday parties, quota's. My boss ordered El Pollo Loco for us a lot. Like that was going to make up for the fact that we were underpaid, worked holidays and had to change the company name a few times to be ahead of the Feds.  This is the only job I would actually say you should totally avoid. It's not worth it.
Retail at The Grove: The Grove in Los Angeles is an outdoor mall for tourists and C-list celebrities. When you're at home watching season finale's of those annoying  singing contest shows nine times out of ten its filmed at The Grove. It's ironic and humbling working at the same retail job I did when I was in college. I'm closer in age to the managers then the actual employees. I don't like following people around with there clothes and I'm tired of arguing over a return policy at a store I don't even shop at!
TV & Entertainment: I worked my first Production Assistant position a week after I moved to L.A.  I don't know if it was fate or me just begging for work through email but that one gig lead me to multiple PA positions, a script supervisor position for a couple BET Specials and a Office PA position for a feature film. It has been the most gratifying, feel good, learning experiences ever.  I seriously can not wait until I make a career out of this. When you have passion and drive for something, it's inevitable, you're gonna receive it…Right?
So there you have it, I've made  the appropriate sacrifices, I've been uncomfortable but I've stayed committed. I'm working my way to be as lit as possible. I will not stop. I don't want to.  If you're ready to move out here or even if you're not. Why wouldn't you just take the chance, just to see what can happen?
what new lifeline can you create for yourself? My motto in L.A. has been "smoke weed but make sure you get your shit done."  I don't know if that really correlates with anything I just wrote but you get me.
I'm currently working at my 6th job, which will soon be bringing a little surprise.
Stay tuned.