I feel good. like… beautiful, creative, bold, indestructible good. I decided to take a break from my normal routine and it really has me feelin' myself.  Yes, I'm still writing. Contrary to the very little appearances on stage I miss doing stand-up. The pressure though, it can get to you.
Even if life is going great when you aren't doing what you love it's like you're not living the right life. Does that make sense? Anyways, I've been way too hard on myself to be this super successful comedian right now that I forgot I'm still young af, I have no kids, I'm not married. I can literally do whatever the hell I want. Except eat a baby.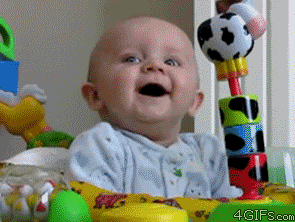 I read my last blog post and I'm like,
"Yoooo Christina from six weeks ago chill out"
Everything is fine, nothing is my fault. I have done nothing wrong. I  want something better for myself and I believe if you lead with your heart you'll find that better.  Deciding to take a break to evolve my mind, body and soul has set me free from all the  anxiety, fears and noises in my head telling me I'll never be good enough. 
So, after living here 18 months, I think I'm beginning to understand what it takes to survive here. It's actually pretty simple all you have to do is…
Stay open and that goes for moving to any new city, create in real life how you see yourself in your dreams. Talk to people of all races, genders, be polite and actually listen to people. Remember the names of every person you connect with. Stay focused but have the time of your life because all these new experiences are gearing you up for  what's meant for you.
Keep a solid circle of friends who are willing to do anything to see you win. I can't believe I have that.
It's also pretty dope to have a partner out here who is more excited about your dreams than you, someone who kisses your butt cheeks every morning. Let's just say I can't believe I have that either. Woot!
Land a job that supports your dreams as well as keeps you sustained. I know, sounds impossible right? It's not.
Listen to every album Childish Gambino ever  made. (Except the first two.)
Do something completely left field, I'm a certified  Yoga Barre instructor.  Let me tell you, it changed me. Yes, I have a six pack now.
This trippy journey I'm on has me feelin like that moment right after Alladin asked Jasmine  "Do you trust me?"
Butterflies are literally swarming in my stomach every morning because I'm so excited for what's to come. What new adventure I'm about to endure. As I prepare to start teaching yoga classes and the release of my Weed Musical series, I can't help but look back on the shitty times out here and just be grateful for everything I've built thus far. I haven't even grasped the fact that I'm only getting started.
Stay Tuned oh and Namaste.