I did not re-sign my lease for my amazing house located smack dab in the middle of Los Angeles. Yes, the metro was across the street, yes, I had a washer, dryer and driveway. My bedroom set a vibe from the beautifully illustrated mural on my wall to the color coordinated bohemian decor which always made coming home a treat. However, like always I want something new, different and obviously challenging. So I have decided to STAY in L.A. and move in with my three Fraternity brothers who I've known since college. Instead of choosing to live by myself which I'm finally capable of doing… I know this living experience is going to be insane and I'm totally here for it. A black version of New Girl, who wouldn't want that? I still continue to live my life like a white TV sitcom. (Singing New Girl Tune) "Who's that girl, its Chris!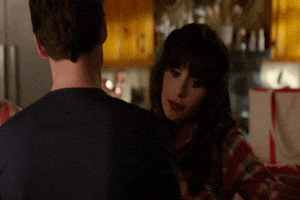 Unlike two years ago when I was running around L.A. looking for a place to live praying to God  I  didn't have to  camp out on San Pedro and 7th.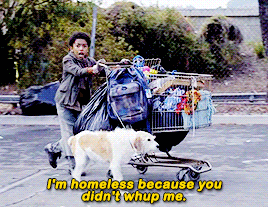 Today, I have like real friends here.  I have recruited a handful of my closest friends from back home dreaming the same dream as me! They're here to stay and I'm lucky enough to be able to go from paying rent for a one bedroom to living in three different friends houses in exchange for mediocre meals prepared by me. Trust me this is not my Swag. I would much rather have my own space. I don't think you realize how much I appreciate my naked time. As for now though, the best thing to do is continue to homie hop so I can save all my Schmoney for this amazing new four bedroom house. I'm anxious about this next step…The not knowing is giving me slight anxiety but ultimately I'm ready to embark on a new journey with three human beings I trust with my life.
In order to make homie hoppin' easier I took a two week vacation back to the East Coast. Visiting Durham, NC, Washington D.C. and of course my heart… New York City. Taking a break from the L.A. life to reconnect with friends and family was therapeutic. I had an opportunity to reflect on what I had and what I have now. Congratulations were said,  extended hugs, dancing, drinks flowing, overpriced weed, new connections were made, past relationships were resolved, reunions were dramatic and genuine, I loved every moment of Tina Tour and I have a feeling this tour will evolve into something more. (Hey, that rhymed) Tina Tour also made me realize I know a hell of a lot of people and they are all rooting for me. It's pretty amazing.
Now, it's back to the grind. I'm back in sunny Los Angeles, teaching more Yoga classes, starting a new Yoga Training, writing every day, building with my partner, moving into this house and apparently I have a special birthday coming up which I am ready for… I guess. I know I'm ready to exit my twenties. It has been a long af decade but can I really be thirty? I wish there was like a limbo age I can resort to. Ultimately, it's just a number. I  still feel amazing and I still eat Pop-tarts for dinner. Life is lit and a rebirth is brewing within me.
Stay Tuned.